Acupressure VS Shiatsu Massage In Orange County CA?
Shiatsu massage has originated in Japan. It is an acupressure or finger-pressure massage. During Shiatsu, the practitioner places pressure on specific points using the palm, finger, and thumb. Shiatsu and Acupressure go through the energy pathways or meridians in the body. You can find about more about the Orange County Shiatsu massage from Dr. Masha, by calling her office for a 15 minute free consultation. Shiatsu and acupressure do have some differences.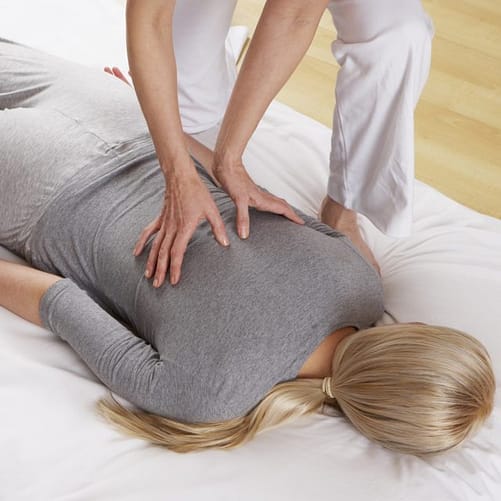 Harbour Health Center in Huntington Beach (across from Trader Joe's)
What Exactly Is Acupressure?
Acupressure is in a way acupuncture without the use of needles. Acupuncture dates back more than 5, 000 years ago to Asian countries, such as China and Japan. Acupressure makes use of exact pressure and finger placement at certain points along the person's body. The points follow channels also called meridians, which are the very same meridians that we use for acupuncture. Japanese and Chinese traditional medical practices have accumulated knowledge over many centuries that shows that when the specific points on the body are stimulated (with the help of pressure or needles), they can release tension, improve the blood flow and enhance life-energy. This life-energy is known in China as "qi." This type of liberation allows for the free flow of energy through the channels that promote restoration, healing, and relaxation. Acupressure method is the basis of Shiatsu.
How Does Acupressure Work?
There are more than 14 meridians in the body which carry energy around the body. Barriers in these meridians result in a slower flow of energy, which can lead to something that goes wrong with the associated organ. Through the techiques of acupressure, energy can flow more regularly which assists the organs in restoring to a normal function.
One use of acupressure is to press on specific meridians to decrease pain which stimulates a release of the hormone known as endorphins, which are natural pain relievers in the body. Acupressure also can enhance the supply of nutrients to the muscles and other tissues in the body.
How Does Shiatsu Massage Work?

Shiatsu is a form of massage that excites the chi-flow in a similar way in which acupressure does. However, Shiatsu involves more than only placing pressure on specific points. It can be compared to a choreographic dance that unifies meridian acupressure in a smooth, systemic, logical sequence. It is a full body massage. Receiving Shiatsu massage feels therapeutic and relaxing. Shiatsu can replace or enhance acupuncture treatments. Many people combine them both for better effect.
The term is known as "chi stagnation" is used when energy flow that nurtures the inside of the body is blocked. Techniques employed in Shiatsu enhance energy flow along with removing blockages. This stagnation is often occurring from excessive work, stress, confined exercise, trauma, bad posture and lack-of-sleep. A few of the symptoms associated with recession can include anxiety, muscle sprains, back pain (lower), PMS, high-blood pressure, and headaches. A slight pressure will be placed on the individual's meridians which are typically located in the arms, neck, abdomen, back, head, and legs.
Many conditions are particularly suitable for Shiatsu treatment, including:
Headaches
Migraines
Acute and chronic back pain (particularly, muscular origin)
Sciatica
Muscular stiffness
Injuries
Some forms of arthritis
Rheumatic complains